Sedation Dentistry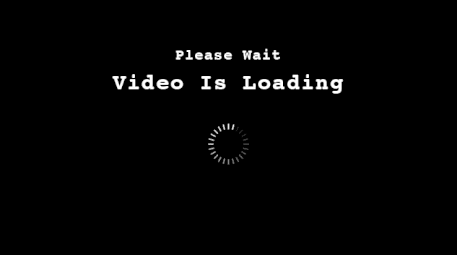 Ease Your Anxiety & Relax With Sedation Dentistry
Sedation Dentistry is a safe and simple way to significantly reduce or eliminate fear and anxiety associated with dental treatment. Dr Rachana Vora, sedation dentist, utilizes sedation treatments to manage patient anxiety before and during treatment. Your comfort and care are always our priority.
Sedation dentistry (or known as painless dentistry) is used to provide a relaxing and anxiety-free experience for certain people receiving dental treatment. It enables individuals too afraid to go to the dentist to receive the dental care they need while avoiding the common apprehension known as dental phobia.
According to to the Dental Organization for Conscious Sedation (DOCS Education), a professional dental organization dedicated to ensuring that patients receive safe, comfortable and anxiety-free dental care, 30 percent of the population avoids the dentist due to fear. This all-too-common "dental phobia" prevents people from receiving necessary routine dental care, potentially compromising the health and functionality of their mouth and smile.

Why Choose Sedation Dentistry?
Sedation will provide you a way of getting your dental treatment done while totally relaxed and completely comfortable - in other words, it will feel like painless dentistry.

Sedation is achieved with the use of various oral sedatives (triazolam, lorazepam, and/or hydroxyzine) nitrous oxide or what is commonly called laughing gas, or intravenous sedation.

You will not be "knocked out".

Sedation allows you to be conscious and responsive.

You will be very sleepy and relaxed.

You will be able to verbalize your needs and wants.

You will be monitored during your entire procedure with blood pressure and pulse oximetry.

A sedation dentist will be with you at all times.

The sedatives used are amnesic – you will have little to no memory of the experience.

You will continue to relax the rest of the day and into the evening and a responsible companion should be with you the following day.
Sleep Dentistry or Sedation Dentistry?

Sedation dentistry has occasionally been dubbed sleep dentistry, but this term is misleading. In actual fact, you do not sleep during the procedure, but because of the effects produced by the sedative, you may feel sleepy.

Sedation dentistry enables you to be kept awake throughout the entire procedure, but you will feel relaxed and likely won't remember much about your treatment. The use of general anesthesia is not considered sedation dentistry.


At Dental Associates of Arlington, we Offer Oral Conscious Sedation and Nitrous Oxide Sedation.
Oral sedative medications can significantly reduce your fears and discomfort. Unlike general anesthesia, which renders the patient completely unconscious, oral conscious sedation allows you to speak and breathe on your own. Although you will not actually be asleep, you will experience a heightened state of relaxation.

Nitrous Oxide, sometimes referred to as laughing gas, is best suited for cases of mild anxiety and is the most frequently used sedation method. Nitrous oxide has been in use in Dentistry since 1844! During nitrous oxide sedation, you remain conscious and able to breathe on your own.

Nitrous oxide is a gas that's administered through the nose and exhaled through the mouth, eliminating it from the body almost immediately. Before receiving dental treatment, a mask is placed over the nose of the patient. This allows the sedation dentist to work on the mouth uninterrupted. After a few minutes, the effects of the nitrous oxide start to take place. Although you won't get the giggles, you will experience a light, airy feeling. Don't get too comfortable, though -- it ends once the mask is removed.

Sedation dentist and dental hygienist must complete the appropriate coursework to administer nitrous oxide, and many states require a permit to obtain it. Fortunately, we have fully permitted to offer sedation at our office. If you're avoiding the dentist out of fear, nitrous oxide can help you get the professional dental care you need.


The benefits of nitrous oxide:
Effective for mild anxiety

Proven safety record

Has an analgesic (pain relieving) effect

Fast acting with few side effects

You don't need someone to escort you to and from the office

Patients recover from the effect very quickly

You can return to normal activities immediately

Inexpensive
What Will Happen At Your Sedation Dentistry Appointment?
Two appointments are generally required for a procedure utilizing sedation dentistry. At your first visit, your sedation dentist will take a detailed health history, do an oral exam, X-rays, a pre-sedation assessment. You will then be given a prescription for a sedative medication in the form of a pill that you will be required to take the night before the appointment and possibly one for the next morning before arriving at the office.
On your second visit, you will be required to have a companion bring you to and from the office. Once you arrive, you will take additional medications (if required) to ensure that you are completely relaxed and comfortable. Be assured, your comfort level will be monitored throughout your entire visit. We recommend taking the day off on the day of treatment.
Call our office for a consultation with a sedation dentist to understand how sedation and sleep dentistry works and whether it fits your needs. Our dental office serves communities like Arlington, Belmont, Cambridge, Lexington, Medford, Somerville, Watertown, and Winchester.