What is full coverage dental insurance?
Last updated : January 22, 2017
Posted by:

Dental Associates Of Arlington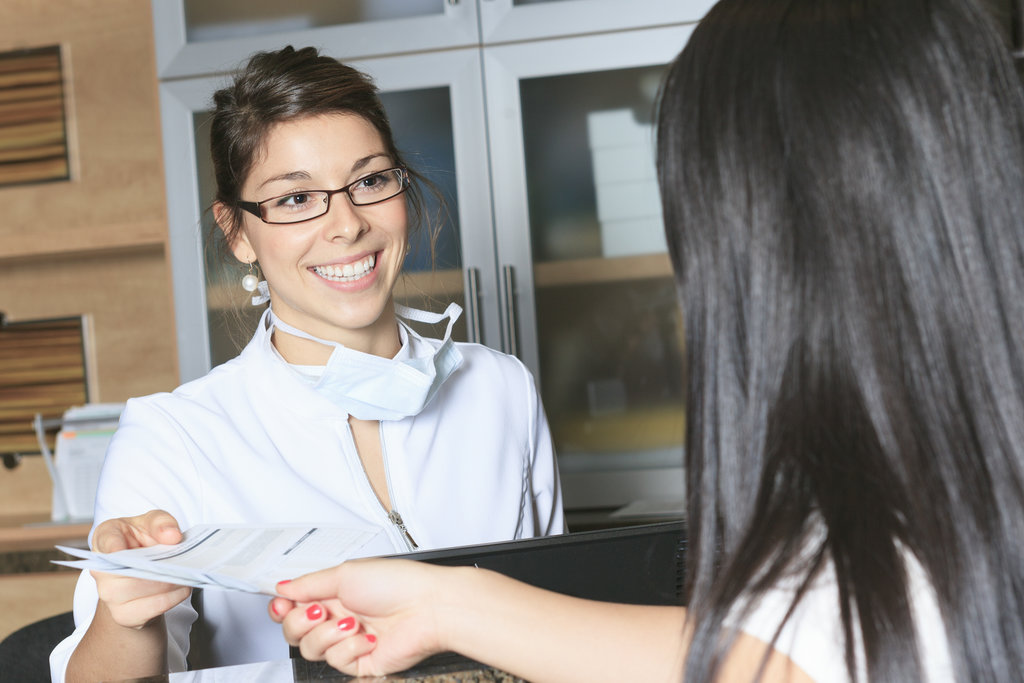 Because dental procedures are so expensive, full coverage dental insurance is something that many individuals utilize. It saves you money on both common and involved procedures from a routine cleaning to a root canal. Full coverage dental insurance differs depending upon the company and the plan you choose. However, many aspects are the same.

What Kinds of Procedures are Covered with Full Coverage Dental Insurance?

The types of procedures that are covered and the cost for each will differ depending upon the dental insurance company you choose. For instance, with one company, you might expect to pay half the normal costs of most procedures while with another, you may end up paying a third of the cost. The prices and procedures will also differ with each plan available from a particular company. Most companies offer the same types of coverage, including:

· Basic coverage: With basic coverage, you d receive a certain number of cleanings and check-ups per year. You might expect to pay a percentage of what those check-ups and cleanings would typically cost you, depending upon the plan you've chosen. This kind of dental care is considered preventative, keeping you from experiencing serious dental issues that would require more involved procedures and cost more money.
· Minor Dental Care: This typically covers very minor procedures that are fairly common. For instance, having a tooth filled is a very common procedure. Many people have experienced cavities and although not everyone will need fillings, many will. Your insurance company may partially cover the cost of fillings and other common procedures that are more involved than a simple cleaning or check-up.
· Major Dental Care: Procedures like root canals, tooth extractions, denture fittings, and surgery are considered major dental care. Most full coverage policies will cover a very small portion of these procedures. Even with a small portion being covered, it can be a serious help, since these procedures are typically extremely expensive.

It s important to know what dental procedures you're in need of before purchasing a plan so you can get the appropriate coverage. In addition, you should check to determine whether having a pre-existing condition (such as gingivitis or something similar) would prevent you from being able to use your dental insurance for procedures associated with that condition. This could potentially end up causing you to have to pay the full amount of the procedure you have done, even with the new insurance.

How Can I Find Dental Insurance That Covers Everything?

If you're a baby boomer, you may remember having dental insurance that was accepted by any dentist or dental care professional. You paid for the care you needed, out of pocket, and the insurance provider then reimbursed you for most of the costs. Your dentist was happy to work out a billing plan, so you didn't have to produce a large sum immediately to get care.

If you want this type of dental insurance, search online for "indemnity dental insurance." It's sometimes also called a "fee-for-service" plan, or "traditional dental insurance" . Independent insurance brokers sell it, the Obamacare marketplaces currently do not and are unlikely to do so.

Indemnity insurance is as close as you're likely to come to getting dental insurance that covers everything. With indemnity dental insurance, you can visit any dentist – there are no networks or approved providers. You pay a deductible on your indemnity dental insurance, after which the insurance provider will cover a part - typically between 50% and 80% of "reasonable and customary" dental costs, as well as 100% of your preventative care. So far, this is essentially the same deal as you'd get with other dental insurance plans, but you will be able to see your own dentist – assuming he or she accepts the plan, and most will.

What may also be different is the maximum benefit amount (cap) for your indemnity plan. It will be higher than the usual $1000-$1500 that more standard dental insurance plans provide. You'll want to find a policy that provides a maximum benefit that is in line with your expected dental treatment needs. And you'll also want to have a clear understanding of what your insurance provider considers to be "reasonable" and "customary" costs.

See if your dentist will provide you with a treatment plan with costs outlined for each procedure (along with the ADA codes for all necessary procedures), which you can then compare to the insurance providers' "reasonable and customary" fee schedule. What is considered reasonable and customary is based on the standard fees charged by most dentists in your specific geographic market area.

By understanding full coverage dental insurance and the areas of coverage, you can better select a plan that suits you and your dental needs. Using the above information, determine your own level of needs and the kind of insurance you'll have to get. Once you have a good idea of what general type of insurance you need, our reviews of dental insurance providers will help you choose the right company.

At Dental Associates of Arlington, we accept all major insurances. To find out more about dental insurances, click on the following links.
Aetna dentist
Assurant dentist
BCBS dentist
Cigna dentist
Delta dental dentist
Dental health alliance dentist
Metlife dentist
United concordia dentist

Have further questions about your dental insurance benefits, then call us today at 781-648-0279.